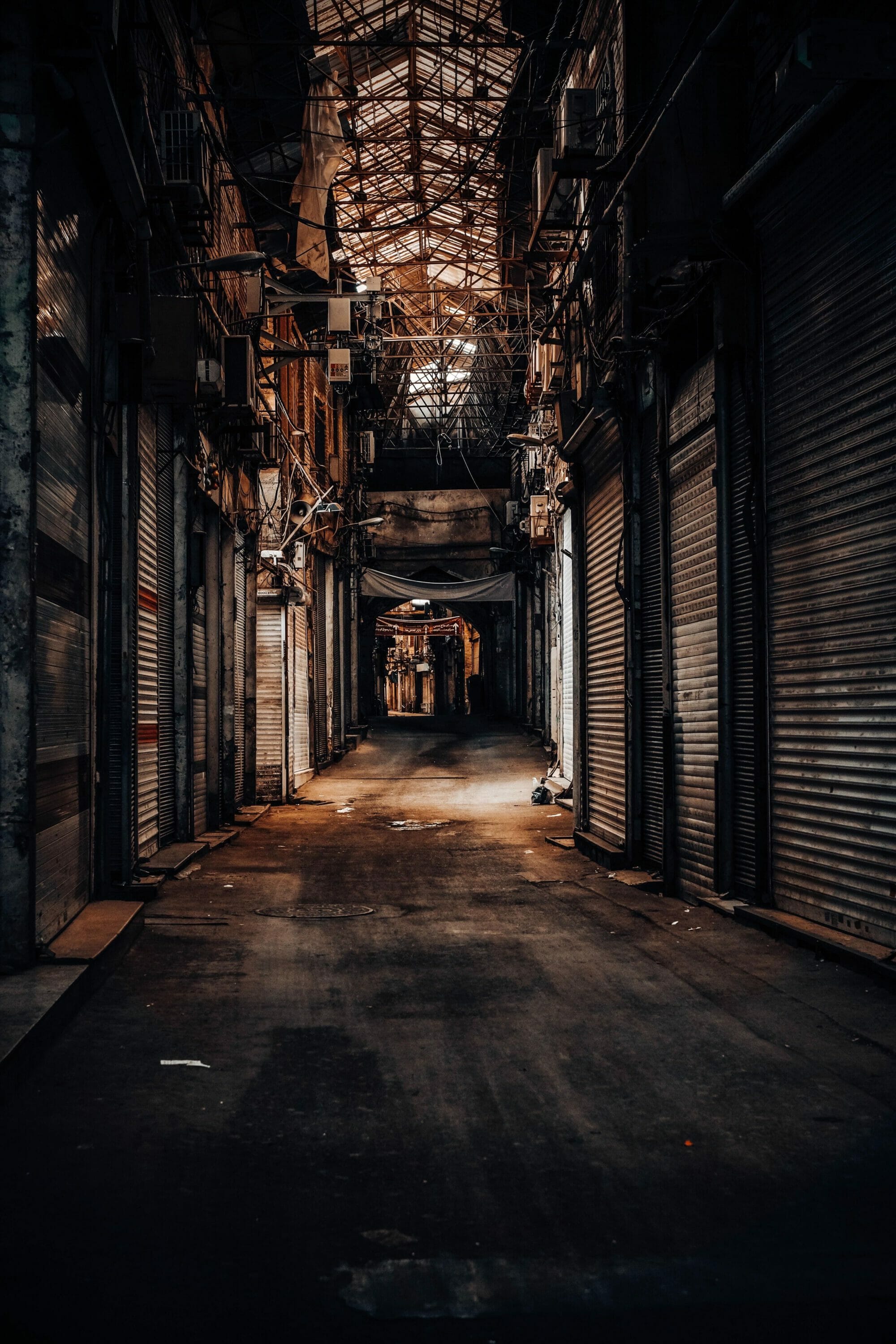 Security Policy
General
Keeping your personal information secure is as important to us as it is to you. We want you to feel safe providing TRIAD with credit card numbers, phone numbers, and personal addresses. We maintain physical, electronic, and procedural safeguards reasonably necessary to ensure the protection of your personal information against loss, misuse, disclosure, and alteration. We employ encryption for all sensitive portions of the site, including online donations and all contact forms. The information you enter into any of these areas is protected with the strongest encryption supported by your browser. Our employees are educated on security protocols to ensure the safe and proper handling of your personal information. Only authorized individuals are allowed access to stored personal information, and only for the explicit uses described in this Privacy Policy.
Although we do our best to protect your personal information, no data transmission over the Internet or any wireless network can be guaranteed to be 100% secure. As a result, while we strive to protect your information, you acknowledge that: (a) there are security and privacy limitations inherent to the Internet which are beyond our control; and (b) the security, integrity and privacy of any and all information and data exchanged between you and us through our Site cannot be guaranteed. Please do your part in protecting your personal information against unauthorized use. We also recommend you scan your computer regularly for viruses, malware, and spyware.
By making a donation to TRIAD you agree that we may communicate with you electronically regarding security, privacy, and administrative issues relating to your donation activities. If we learn of a security breach involving your personal information, we may attempt to notify you electronically by sending an email to you. To withdraw your consent to receive electronic notice of a data breach, please email us at admin@triad.earth.
Domain Name
TRIAD's server automatically recognizes but does not collect or use your domain name (IP address). TRIAD anonymously tracks your visit in order to compile statistical information about the use of its website. We do not collect individual information about you or your use of this site.
The Information We Collect
TRIAD is the sole owner of and the only organization that uses the information collected on this site. We will not sell, share, or rent this information to others under any circumstances. We collect information from users only in connection with online donations, item purchases and for any other purposes that are clearly and explicitly identified. On the online donation page, we collect the following personally identifiable information: name, address, e-mail address, phone number. The personally identifiable information you provide is used to acknowledge receipt of your donation for tax purposes and to include you on TRIAD's mailing list. If you do not wish to be added to our mailing list, please let us know.
Correcting Your Information
You may correct or amend the personal information maintained in TRIAD's mailing lists by contacting us at admin@triad.earth. To protect your privacy and security, we will take reasonable steps to verify your identity before granting access or making corrections. Prior to being given any information, callers will be asked cross-referenced questions, i.e., full name, address, and phone number in order to verify their identity and protect the privacy of TRIAD donors.
Our Commitment to Data Security
To prevent unauthorized access, maintain data accuracy, and ensure the correct use of information, TRIAD has put in place reasonable physical, electronic, and managerial procedures to safeguard and secure the information we collect online.
Privacy Policy
Your privacy is important to us. This notice explains TRIAD's online information practices and the choices you can make about the way the information you provide us is collected and used.
Our Commitment to You
It is the policy of TRIAD to honestly and accurately share the challenges and situations we face in all areas of worldwide ministry. We make known these needs and potential solutions so friends can prayerfully consider sharing financially as the Lord leads and enables.
We believe motivation for all true giving comes from God as He moves in the hearts of people. Our part is to inform and provide giving opportunities without imposing undue obligation or pressure.
We assure you that your identity as a constituent is kept confidential. We will not sell or rent your name to any other organization or corporation. We will not share your information, except as disclosed in this privacy policy. We pledge to be responsible in our management, truthful in our advertising, and cost-effective in our finances.
Donor Privacy Policy
TRIAD is protecting your personal information.
TRIAD is committed to respecting the privacy of our donors by ensuring that our donor information will be handled carefully and that such information will not be shared with any third party except as necessary to process the donations we receive.
Donor Information Collected by TRIAD
The donor information we collect and maintain includes:
Contact Information: name, affiliated organization/church, mailing address, phone number, email address, and social media accounts.
Payment Information: credit card number and expiration date, routing and checking account information, and/or billing information.
Other Information Donors Share Voluntarily: questions, comments, suggestions, and requests to receive occasional mailings related to specific projects or fundraising initiative.
How Information Is Used
TRIAD uses donor information to process donations, communicate with donors, and provide ministry updates. Credit card and checking account information is used only for donation or other payment processing and is not retained for other purposes.
TRIAD will not share, sell, rent, or license any personal donor information to other organizations and will keep our donors' identities confidential. Use of donor information is limited to the purposes explained in this policy and only to further the ministry activities and mission of TRIAD.
Removing Your Name from Our Mailing List
You can remove your name and address from the TRIAD mailing list at any time by contacting admin@triad.earth
Questions About Our Donor Privacy Notice
If you have any questions about our Donor Privacy Notice, please feel free to contact us directly at admin@triad.earth.
Access and Control Over Your Personal Information
TRIAD is committed to accurately processing your personal information. We have procedures to check for errors, and our systems are periodically reviewed to make sure we process your information securely and accurately. If you would like to update or make corrections to your personal information, please submit a comment form available on our site at admin@triad.earth. As a non-profit organization, TRIAD is unable to respond to donors' requests to delete personal information, as TRIAD must retain donor information in order to comply with legal obligations and for internal business purposes.
Disclaimers
Data Retention
TRIAD will retain your personal information for as long as necessary to fulfil the purposes described in this Privacy Policy, unless otherwise required by contract or law. Anonymous and aggregated information may be stored indefinitely.
International Transfer
Personal information collected by TRIAD is stored and processed on servers located in the United States of America for the purposes described in this Privacy Policy. If you are a resident of a country outside of the United States, you agree as a part of this Privacy Policy to the global transfer, process, and storage of your personal information.
Links to External Websites
Our Privacy Policy applies solely to the information collected by this site. This site contains links to external websites, and TRIAD is not responsible for the content or privacy practices of these sites. We encourage our users to be aware when they leave our site and to read the privacy statements of each website that collects personally identifiable information. Our site also includes links to our social media pages. For more information about the collection and use of your personal information when visiting these social media pages, please visit the privacy policy of the respective entity.
This site contains links to other sites. TRIAD is not responsible for the privacy practices or the content of these linked websites.
Children Under 13
TRIAD does not knowingly direct its website services to children. If you believe your child has used our site without parental consent, please alert us at admin@triad.earth.
Notification of Changes
In the event that TRIAD decides to change its privacy policy, we will post those changes on our homepage so that users are always aware of what information we collect, how we use it, and under what circumstances, if any, we disclose it. In the event of any changes, however, we will use information in accordance with the privacy policy under which the information was collected.
Contact
If you have any questions or concerns regarding this Privacy Policy, please contact us at:
Mailing Address: 17011 Lincoln Avenue #465, Parker, Colorado 80134
Email: admin@triad.earth