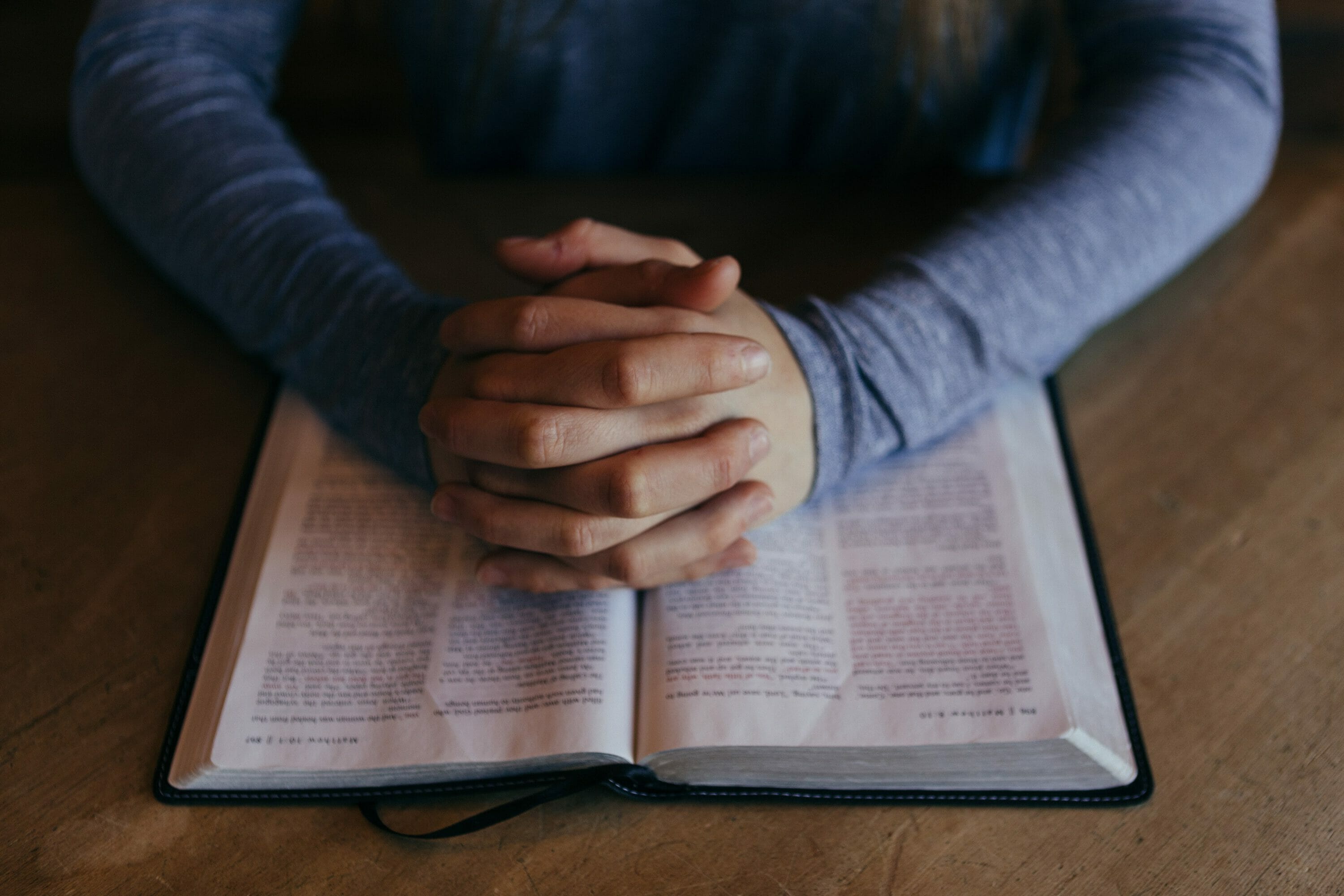 Pray earnestly
We are utterly dependent upon God for this mission. As Jesus said Himself, "The harvest is plentiful, but the laborers are few; therefore pray earnestly to the Lord of the harvest to send laborers into his harvest" (Matt. 9:37-38). In our own strength and ability, we are unable to do what He has called us to. Our desire at TRIAD is for prayer to infuse everything. It is through prayer that we are connected to our Creator and remain in step with His Spirit. The priority of prayer cannot be overstated. We desire fellow believers to rally alongside us in prayer as we lean into God's mission.
Specific prayer requests
Growth
Pray for spiritual growth.
That I may know him and the power of his resurrection, and may share his sufferings, becoming like him in his death, that by any means possible I may attain the resurrection from the dead. (Philippians 3:10-11)
But grow in the grace and knowledge of our Lord and Savior Jesus Christ. To him be the glory both now and to the day of eternity. Amen. (2 Peter 3:18)
Pray for growth in our ability to trust God.
Trust in the Lord with all your heart, and do not lean on your own understanding. In all your ways acknowledge him, and he will make straight your paths. (Proverbs 3:5-6)
Count it all joy, my brothers, when you meet trials of various kinds, for you know that the testing of your faith produces steadfastness. And let steadfastness have its full effect, that you may be perfect and complete, lacking in nothing. (James 1:2-4)
Pray to trust the Lord to provide financial support.
And my God will supply every need of yours according to his riches in glory in Christ Jesus. (Philippians 4:19)
Pray for a devotion to prayer.
Continue steadfastly in prayer, being watchful in it with thanksgiving. (Colossians 4:2)
Pray for the bearing of spiritual fruit.
But the fruit of the Spirit is love, joy, peace, patience, kindness, goodness, faithfulness, gentleness, self-control; against such things there is no law. (Galatians 5:22-23)
By this my Father is glorified, that you bear much fruit and so prove to be my disciples. (John 15:9)
Pray for a Christ-like attitude toward servanthood.
And Jesus called them to him and said to them, "You know that those who are considered rulers of the Gentiles lord it over them, and their great one's exercise authority over them. But it shall not be so among you. But whoever would be great among you must be your servant, and whoever would be first among you must be slave of all. For even the Son of Man came not to be served but to serve, and to give his life as a ransom for many." (Mark 10:42-45)
So, if there is any encouragement in Christ, any comfort from love, any participation in the Spirit, any affection and sympathy, complete my joy by being of the same mind, having the same love, being in full accord and of one mind. Do nothing from selfish ambition or conceit, but in humility count others more significant than yourselves. Let each of you look not only to his own interests, but also to the interests of others. Have this mind among yourselves, which is yours in Christ Jesus, who, though he was in the form of God, did not count equality with God a thing to be grasped, but emptied himself, by taking the form of a servant, being born in the likeness of men. And being found in human form, he humbled himself by becoming obedient to the point of death, even death on a cross. (Philippians 2:1-8)
Pray for a commitment to unity with other believers.
"I do not ask for these only, but also for those who will believe in me through their word, that they may all be one, just as you, Father, are in me, and I in you, that they also may be in us, so that the world may believe that you have sent me." (John 17:20-21)
Pray for a commitment to love other believers.
"A new commandment I give to you, that you love one another: just as I have loved you, you also are to love one another. By this all people will know that you are my disciples, if you have love for one another." (John 13:34-35)
Pray for increased missionary vision.
Jesus said to them, "My food is to do the will of him who sent me and to accomplish his work. Do you not say, 'There are yet four months, then comes the harvest'? Look, I tell you, lift up your eyes, and see that the fields are white for harvest." (John 4:34-35)
Ministry
Pray for appreciation of and sensitivity to the host culture.
For though I am free from all, I have made myself a servant to all, that I might win more of them. To the Jews I became as a Jew, in order to win Jews. To those under the law I became as one under the law (though not being myself under the law) that I might win those under the law. To those outside the law I became as one outside the law (not being outside the law of God but under the law of Christ) that I might win those outside the law.  To the weak I became weak, that I might win the weak. I have become all things to all people, that by all means I might save some. I do it all for the sake of the gospel, that I may share with them in its blessings. (1 Corinthians 9:19-23)
Pray for a genuine love for the people to whom they minister.
So, being affectionately desirous of you, we were ready to share with you not only the gospel of God but also our own selves, because you had become very dear to us. (1 Thessalonians 2:8)
Pray for Gospel opportunity.
At the same time, pray also for us, that God may open to us a door for the word, to declare the mystery of Christ, on account of which I am in prison— that I may make it clear, which is how I ought to speak. (Colossians 4:3-4)
Pray for boldness in witness.
And also for me, that words may be given to me in opening my mouth boldly to proclaim the mystery of the gospel (Ephesians 6:19)
And now, Lord, look upon their threats and grant to your servants to continue to speak your word with all boldness (Acts 4:29)
Pray for wisdom and endurance.
And so, from the day we heard, we have not ceased to pray for you, asking that you may be filled with the knowledge of his will in all spiritual wisdom and understanding, so as to walk in a manner worthy of the Lord, fully pleasing to him: bearing fruit in every good work and increasing in the knowledge of God; being strengthened with all power, according to his glorious might, for all endurance and patience with joy (Colossians 1:9-11)
Pray for Kingdom advancement.
Finally, brothers, pray for us, that the word of the Lord may speed ahead and be honored, as happened among you, and that we may be delivered from wicked and evil men. For not all have faith. But the Lord is faithful. He will establish you and guard you against the evil one.  Now may the Lord of peace himself give you peace at all times in every way. The Lord be with you all. (2 Thessalonians 3:1-3, 16)
Pray for a commitment to discipleship.
And what you have heard from me in the presence of many witnesses entrust to faithful men who will be able to teach others also. (2 Timothy 2:2)
Pray for them to effectively report back to their churches after their return.
And when they arrived and gathered the church together, they declared all that God had done with them, and how he had opened a door of faith to the Gentiles. (Acts 14:27)
UNREACHED
Pray for God to send out laborers into the great harvest.
The harvest is plentiful, but the laborers are few; therefore pray earnestly to the Lord of the harvest to send laborers into his harvest (Matthew 9:37-38)
Pray for open homes and people of peace in unreached people groups.
Whatever house you enter, first say, 'Peace be to this house!' And if a son of peace is there, your peace will rest upon him. But if not, it will return to you. And remain in the same house, eating and drinking what they provide, for the laborer deserves his wages. Do not go from house to house. (Luke 10:5-7)
Pray that God would ignite a passion in the Church to see every people group praise Him.
Declare his glory among the nations, his marvelous deeds among all peoples (Psalm 96:3)
Behold, a great multitude that no one could number, from every nation, from all tribes and peoples and languages, standing before the throne and before the Lamb (Revelation 7:9)
Pray for discernment from the Holy Spirit to know where to go.
For I am with you, and no one will attack you to harm you, for I have many in this city who are my people (Acts 18:10)
And they went through the region of Phrygia and Galatia, having been forbidden by the Holy Spirit to speak the word in Asia (Acts 16:6)
Pray for an urgency in the Church to complete the evangelistic task in all nations.
The hour has come for you to wake from sleep. For salvation is nearer to us now than when we first believed (Romans 13:11)
Seek the LORD while he may be found; call upon him while he is near (Isaiah 55:6)
Persecuted church
Pray that the persecuted church would remain strong in the Lord, putting on the full armor of God.
Finally, be strong in the Lord and in the strength of his might. Put on the whole armor of God, that you may be able to stand against the schemes of the devil. (Ephesians 6:10-11)
Pray for the persecuted church to experience the blessings of Christ.
Blessed are the persecuted for righteousness' sake, for theirs is the kingdom of heaven. Blessed are you when others revile you and persecute you and utter all kinds of evil against you falsely on my account. Rejoice and be glad, for your reward is great in heaven, for so they persecuted the prophets who were before you. (Matthew 5:10-12)
Beloved, do not be surprised at the fiery trial when it comes upon you to test you, as though something strange were happening to you. But rejoice insofar as you share Christ's sufferings, that you may also rejoice and be glad when his glory is revealed.If you are insulted for the name of Christ, you are blessed, because the Spirit of glory and of God rests upon you. (1 Peter 4:12-14)
Pray for patient endurance and faithfulness.
Let us run with endurance the race that is set before us, looking to Jesus, the founder and perfecter of our faith (Hebrews 12:1-2)
But I do not account my life of any value nor as precious to myself, if only I may finish my course and the ministry that I received from the Lord Jesus, to testify to the gospel of the grace of God (Acts 20:24)
And we desire each one of you to show the same earnestness to have the full assurance of hope until the end (Hebrews 6:11)
Pray for the Church to be a light on a hill.
You are the light of the world. A city set on a hill cannot be hidden…let your light shine before others, so that they may see your good works and give glory to your Father who is in heaven (Matthew 5:14-16)
Pray for supernatural strength for the Church to love and pray for those who persecute them.
Love your enemies and pray for those who persecute you (Matthew 5:44)
Pray for wisdom in matters of spiritual warfare and victory over the Devil and his schemes.
For our struggle is not against flesh and blood, but against the rulers, against the authorities, against the powers of this dark world and against the spiritual forces in the heavenly realms (Ephesians 6:12)
Pray for the persecuted church to experience Christ's power in their weakness.
But he said to me, "My grace is sufficient for you, for my power is made perfect in weakness." Therefore I will boast all the more gladly of my weaknesses, so that the power of Christ may rest upon me. For the sake of Christ, then, I am content with weaknesses, insults, hardships, persecutions, and calamities. For when I am weak, then I am strong. (2 Corinthians 12:9-10)