If you are interested in setting up a one-time ACH, please follow these instructions. An advantage of ACH transactions is the avoidance of processing fees.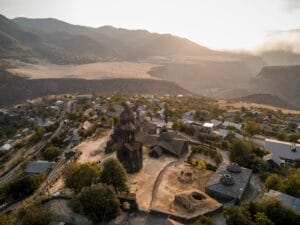 The Outpost
The Outpost, TRIAD's office and training center in Armenia, is located at the epicenter of the unreached world. Surrounded by nations hostile to the Gospel and within reach of a high concentration of unreached people groups; the Outpost was created to mobilize, equip, and deploy cross cultural workers and empower indigenous believers to glorify the King through fostering worship where it does not yet exist.
Campaign start date:

Nov 1, 2023

Campaign end date:

Dec 31, 2023

Total needed:

$200,063
Give to This Project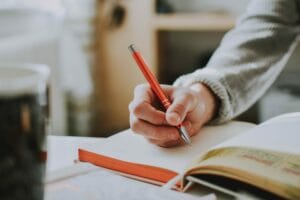 Biblical Resource Translation
TRIAD has a team of translators working to translate Biblical resources into Russian, Armenian, Arabic, and more. Though the Bible has been translated into these languages, there is a severe lack of training and discipleship materials available. In addition to translating TRIAD's Awaken Bible study into these languages, our team is working on resources that will train and equip indigenous pastors and cross-cultural workers to disciple people in their own languages. These translation projects are key to advancing the Gospel in hard-to-reach areas and making disciples of all nations.
Campaign start date:

Nov 1, 2023

Campaign end date:

Dec 31, 2023

Total needed:

$35,847
Give to This Project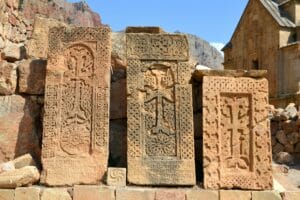 Investment in the Armenian Church
Armenia is strategically located on the front lines of the Gospel – a Christian nation surrounded by some of the hardest to reach nations in the Middle East and Central Asia. TRIAD believes that the Armenian church has a key role to play in the push to reach every tribe, tongue, people, and nation. There are communities of ethnic Armenians scattered throughout unreached areas, creating natural landing spots for Armenian believers to engage areas where Jesus's name has not been heard. The borders of many nations are open to Armenian believers that are closed to those of us in the West. Because of these reasons, TRIAD places strategic emphasis on equipping and preparing the Armenian church to take up their role in the Great Commission, partnering with believers across the globe with the vision of one day seeing worship in every ethne.
Campaign start date:

Nov 1, 2023

Campaign end date:

Dec 31, 2023

Total needed:

$41,402
Give to This Project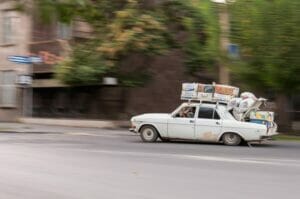 Armenian Refugee Crisis Response
TRIAD is raising resources to help support the thousands of forcefully displaced Armenians who fled from their homes in Artsakh and made their way into the interior of the Republic of Armenia due to the recent hostile events against Artsakh. The majority of these people came with just the clothes on their backs and a few items they could carry. Our team, strategically based in Armenia, will provide first-hand, tangible support in ways that meet both the physical and spiritual needs of these refugees.
Campaign start date:

Sep 25, 2023

Campaign end date:

Dec 31, 2023

Total needed:

$50,000
Due to your generous support this project is fully funded